Disclaimer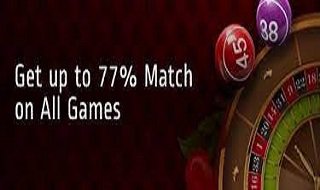 All the content found on usacasinoclub.com is published with good intentions and is not meant to be regarded as expert advice. Although we strive to provide relevant and useful information, Usacasinoclub.com does not guarantee that the information found on our website will be completely accurate or reliable. With that being said, we will not accept liability nor will we be held responsible for any loss or damage that users may incur from making use of the content on our site. Users will use the information found on usacasinoclub.com strictly at their own risk.
The content found on websites we may link to via our website does not necessarily reflect our views and we have no control over such content. Therefore, users need to be aware that the links to other websites do not stand act as our recommendation of those websites.
Users are also strongly encouraged to check the privacy policies of all the sites they may access through usacasinoclub.com, as their privacy policies may differ from ours. Be sure to be well aware of other sites' privacy policies before engaging in any type of activity or providing sensitive information.
We reserve the right to modify any page on our website without notification.
Consent
Your continued use of our website will be regarded as consent and agreement of our disclaimer policy.